The first recipient is Dr. Daisuke Kurisu with the paper:
Kurisu, D. Power Variations and Testing for Co-Jumps: The Small Noise Approach. Scandinavian Journal of Statistics, Vol. 45: 482-512, 2018.
His brief history is:
BA in math, Kyoto Univ. 2014
MA in Economics, Univ. Tokyo, 2016
PhD in Economics, Univ. of Tokyo, 2018
The first Hosoya Prize Lecture was held by him in Nov. 2019.

---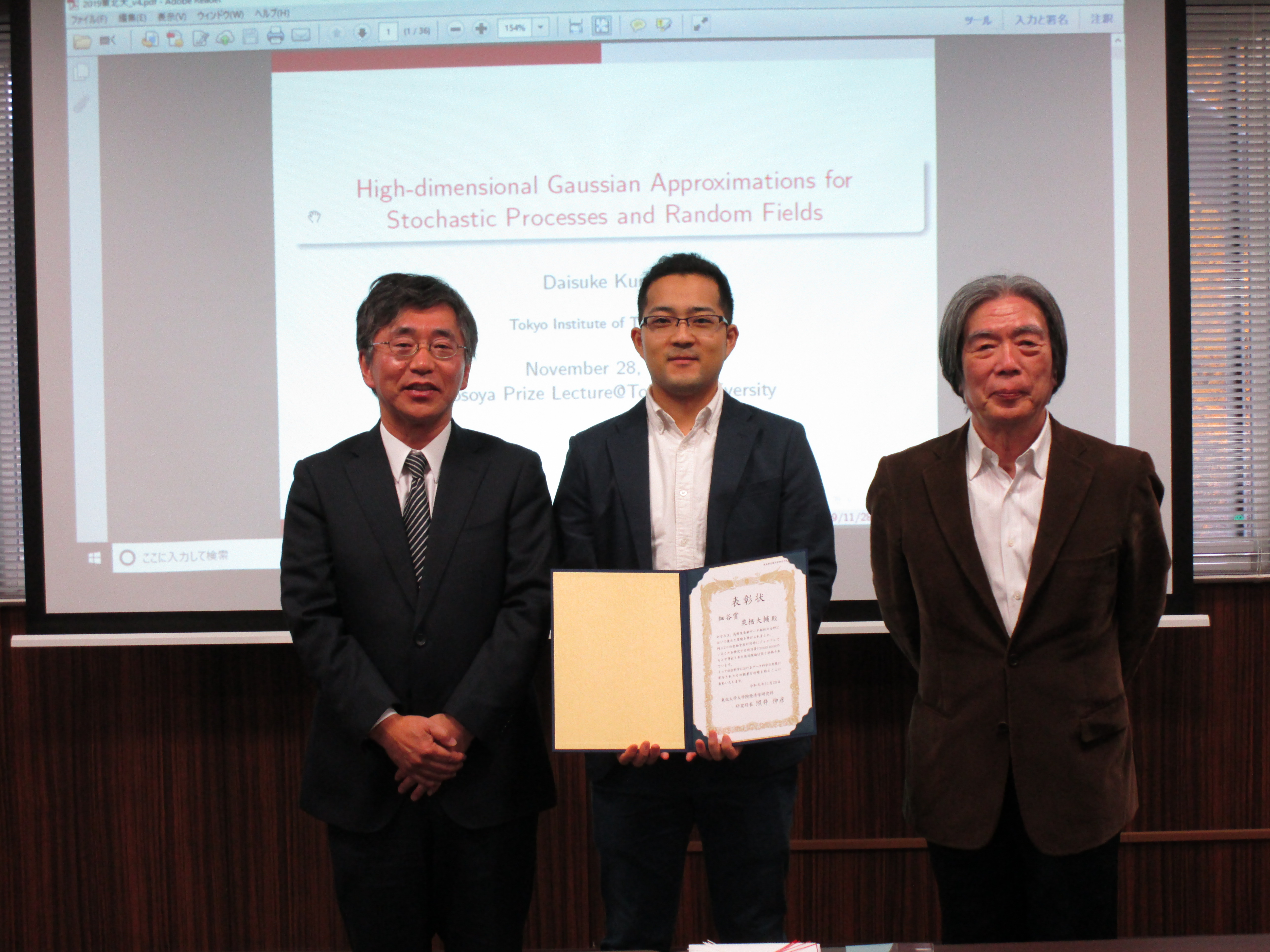 Dr. Kurisu with Prof.s Hosoya and Terui at the first Hosoya Prize Lecture in Nov. 2019
---